SPEAKERS > Christine Conix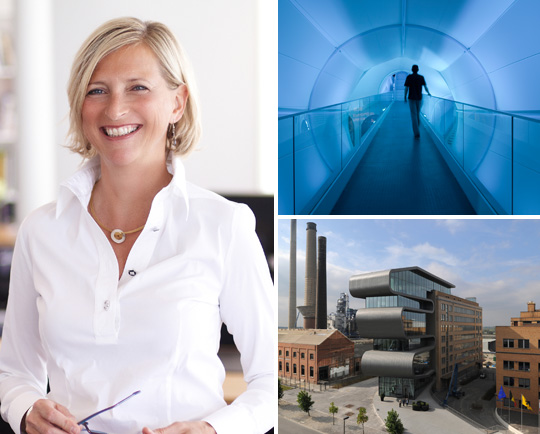 Operating from Antwerp, Brussels, Rotterdam and Terneuzen, Christine Conix manages CONIX RDBM Architects, together with her partners Jorden Goossenaerts and Frederik Jacobs. All of its concepts carefully adjust to open spaces and offer a meaningful cultural answer. Its goal is clear-cut: to create an identity and enduring value for present and future.
Christine is known for her innovative approach to architecture and her ability to reconcile functionality with aesthetics. She co-founded the G30, the association of leading architects in Belgium, and is a much sought-after lecturer and jury member for architectural competitions.
Belgian EU Pavilion World Expo, Shanghai, 2010 (courtesy to James Ewing)
Umicore Hoboken, Antwerp, 2009 (courtesy to Serge Brison)